The EADV Congress is one of the largest international meetings focused on dermatology and venereology, providing a platform for researchers, clinicians, and industry professionals to exchange knowledge, network, and present their latest research findings.
The diverse programme includes hands-on workshops, sub-specialty sessions, and industry sessions covering the full scope of topics,  such as acne, psoriasis, eczema, skin cancer, sexually transmitted infections, and many more. The exhibition hall will also provide opportunities for attendees to explore the latest technologies, treatments, and products in the dermatology and venereology field.
In addition to the scientific program, the Congress is a fantastic opportunity to network and meet likeminded healthcare professionals, interested in developing their knowledge and career, at Europe's biggest Congress dedicated to skin and venereal health.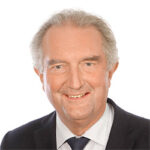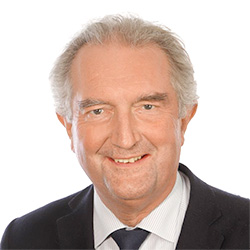 Letter from the President Dr. Martin Röcken
Dear colleagues
I invite you to join the hybrid EADV Congress, October 11-14 2023 hosted in Berlin and online.
The COVID pandemic and the subsequent EADV Congress in Milan highlighted the importance of engaging in activities and events with others. Berlin, renowned for its vibrant energy, serves as an ideal backdrop for this year's congress. The congress centre is thoughtfully designed to accommodate our fruitful exchanges alongside the extensive scientific lectures. In this environment, exchanges with our colleagues provide a much deeper, more critical and sustainable enrichment to our knowledge. What makes meeting in person so important? No other medical discipline is so rich and no other discipline changes so rapidly as dermatology. What other medical discipline is so present in the key medical journals, like the New England Journal of Medicine, the Lancet or Nature journals, as dermatology? Even for those who read regularly, it is almost impossible to remain fully updated on all significant developments. Moreover, none of us are individually able to thoroughly evaluate these changes and their consequences with a high level of critical analysis.
It is our duty towards our patients to help them, by recognising the most recently described diseases, use the most appropriate diagnostic standards, and provide them with the best treatment. Patients are increasingly informed about recent developments. The current therapeutic possibilities could not be predicted until recently. Yet, not all developments are appropriate for everyone. For instance, when penicillin was used as a food additive to prevent (all) infections, and cyclosporin A was used as a standard therapy for psoriasis even in young UV exposed patients; demonstrates that we should exercise caution and shouldn't implement all theoretically feasible measures. Even for diseases with a severe burden, it is our duty to guide our patients about the treatment possibilities they may research themselves or find on the internet.
Unlike the most infectious diseases, many skin conditions impose a lifelong burden, and ensuring drug safety is not a short-term consideration but rather a lifelong concern. What potential long-term risks are deemed acceptable to endure for many years, or even decades, in order to manage a disease that causes severe social stigma but does not lead to other comorbidities? How real are the possibilities and risks of novel diagnostic and therapeutic procedures? How far can we push the boundaries for disfiguring and deadly diseases? Where are our current limitations and possibilities? And most importantly, how can we improve our approaches for our patients?
In our daily practice, we confront these and similar questions, whether we take care of atopic dermatitis, psoriasis, new therapeutic options, paediatric dermatology, hair and nail diseases, skin cancers, melanomas, lymphomas squamous cell and other cancers, STIs or genetic diseases, or others. In order to gain a comprehensive understanding of our field, it is essential for all of us, including trainees, practitioners, and academics, to participate in congresses, as it is only there, where we have the opportunity to cover a wide range of topics that reflect the diverse spectrum of our daily practice.
In addition to engaging in specialised discussions for practitioners and young dermatologists, we can anticipate some of the most esteemed figures in the field of dermatology from across Europe, USA and other continents who will share their latest insights and research. Do not miss it.
I look forward to personally welcoming you to Berlin.
Martin Röcken